Never stop smiling!

a new personalized teeth whitening experience
99 % of the European population thinks having a bright smile is an important social asset. Choosing a product to whiten the teeth is easy and at the same time difficult as you never really know what to expect.
We have developed the first smart whitening kit that will be connected to an app. The customer will buy an inexpensive and ethical product made in Switzerland using a very efficient gel that does not create any sensitivity. Our main innovation is that our technology is able to track the progress of our users and will allow us to set up a tailor-made program for each individual to reach their own personal goals.
We want to become a trusted, global oral care brand that delivers lifelong positive effects on physical and mental health as well as financial benefits.
OUR PRODUCT
Effective bleaching gel

Connected device
Mobile App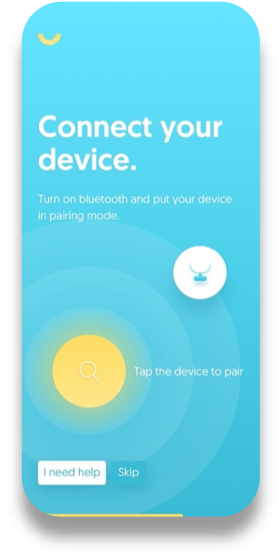 OUR TEAM
Antonio Vetrò
Chief Technology Officer
Simon Meillet
Chief Executive Officier
Dr. Nacer Benbachir
Esthetic Dentistry Specialist
ABOUT US
Jawsome SA is a startup based in Geneva aiming at disrupting the teeth whitening market. Under the brand TheBrightLab, we have developed the first teeth whitening kit that provides tailor-made treatments and continuous support. Our main objective is to develop and offer a wide range of oral care products, establishing a trustworthy brand in the oral care sector that delivers lifelong benefits.
info@jawsome.ch
Supported by